ANNOUNCING 2018'S HOP SKIP AND A JUMP WORKSHOP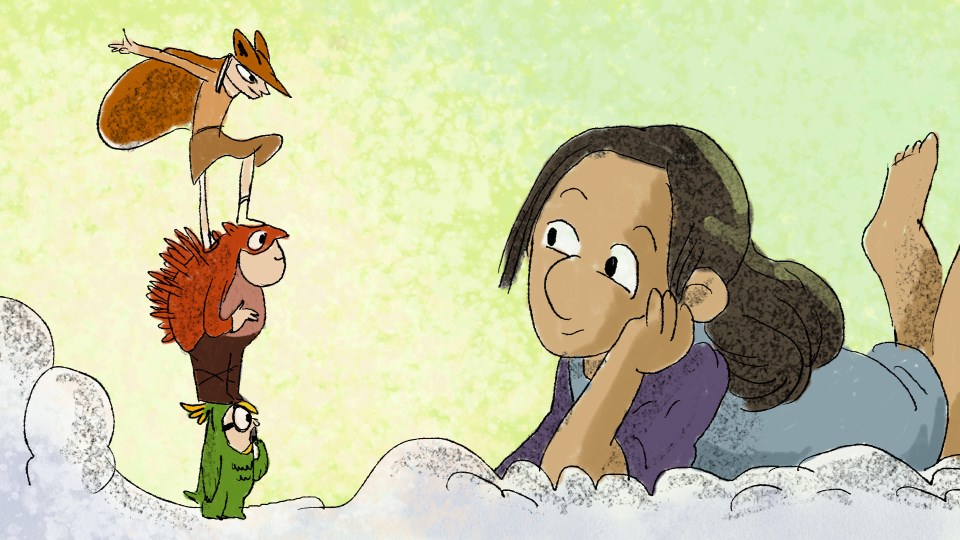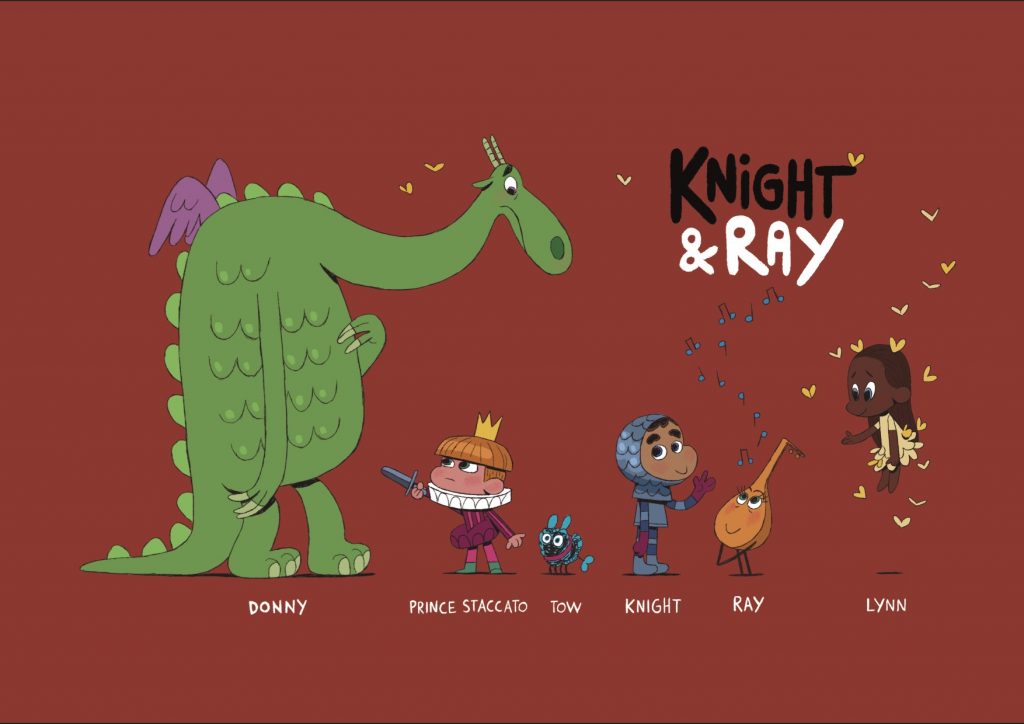 knightray_wide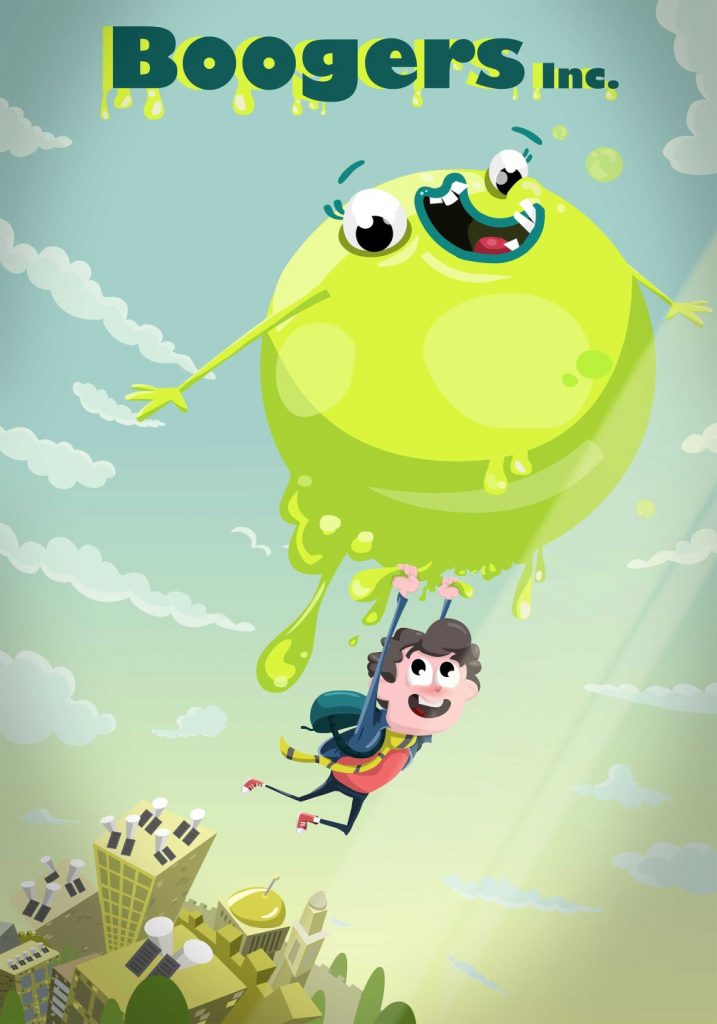 boogers_poster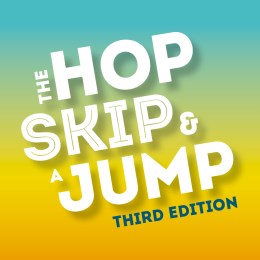 The 3rd annual Hop Skip and a Jump animation workshop has begun August 1st 2018 and takes place in two parts:
The summer workshops during the Jerusalem film festival
The autumn workshop during "AniNation" Jerusalem's international animation festival.
The "Hop, Skip& jump" development program is an engine for creativity in Jerusalem, and sources high level Hollywood executives from the kids and family space to mentor locals' animated TV projects with the aim of developing a Hollywood-ready project.
This year's guests are more impressive than ever, led by key executives from Netflix, Mattel, Technicolor, MGA Entertainment and eOne.
The summer program's guests include Steven Wendland, VP Animation and Creative Head at Technicolor. His latest TV show, The Deep, is the #1 show across all networks in Australia. Also joining in August is Elly Kramer, Creative
Producer and former VP at Nickelodeon Animation. Some popular TV shows under her lead were Team Umizoomi, Peter Rabbit, and Ni Hao, Kai Lin .
October's guests are Olivier Dumont, President of Family and Brands at eOne, Domonique Bazay, Director of Content and Acquisitions at Netflix, Christopher Keenan, SVP of Global Content and Production at Mattel, and Sadaf Muncy, VP of Entertainment at MGA Entertainment. As a special bonus this year, Ms. Muncy brings her knowledge of shepherding the #1 toy of 2017, LOL Surprise Dolls, to host a lecture at Bezalel Academy of Arts and Design's Animation and Industrial Design departments about merging content and consumer products – a first of its kind presentation about bringing animated content into the toy and collectibles space.
The Hop Skip and a Jump workshop founded and hosted by The Jerusalem Film Fund and the Jerusalem Development Authority. Both organizations are dedicated to building a robust animation industry in Jerusalem and are an undeniable force of fostering kids and family content worldwide.
About MGA Entertainment
MGA Entertainment, a consumer entertainment products company headquartered in Van Nuys, California, manufactures innovative lines of proprietary and licensed products including toys and games, dolls, consumer
electronics, home décor, stationery and sporting goods. The MGA family includes award-winning brands such as Little Tikes®, Lalaloopsy™, Project Mc2 ™, Bratz®, Num Noms™, L.O.L. Surprise!™, and Zapf Creation®.
Visit us at www.mgae.com.
About eONE
Entertainment One Ltd. (LSE:ETO) is a global independent studio that specialises in the development, acquisition, production, financing, distribution and sales of entertainment content. The Company's diversified expertise spans
across film, television and music production and sales, family programming, merchandising and licensing, and digital content. Through its global reach and expansive scale, powered by deep local market knowledge, the Company delivers the best content to the world. Entertainment One's robust network includes film and television studio The Mark Gordon Company; newly-launched MAKEREADY with Brad Weston; content creation venture Amblin Partners with Steven Spielberg, DreamWorks Studios, Participant Media, and Reliance Entertainment; leading feature film production and global sales company Sierra Pictures; unscripted television production company Renegade 83; worldclass music labels Dualtone Music Group and Last Gang; and award-winning digital agency Secret Location. The Company's rights library is exploited across all media formats and includes more than 80,000 hours of film and television content and approximately 40,000 music tracks.
About Mattel
Mattel is a global learning, development and play company that inspires the next generation of kids to shape a brighter tomorrow. Through our portfolio of iconic consumer brands, including American Girl®, Barbie®, Fisher-Price®, Hot Wheels® and Thomas & Friends™, we create systems of play, content and experiences that help kids unlock their full potential. Mattel also creates inspiring and innovative products in collaboration with leading entertainment and technology companies as well as other partners. With a global workforce of approximately 32,000 people, Mattel operates in 40 countries and territories and sells products in more than 150 nations.
About Netflix
Netflix is the world's leading internet entertainment service with 125 million memberships in over 190 countries enjoying TV series, documentaries and feature films across a wide variety of genres and languages. Members can
watch as much as they want, anytime, anywhere, on any internet-connected screen. Members can play, pause and resume watching, all without commercials or commitments.
About Technicolor
Technicolor, a worldwide technology leader in the media and entertainment sector, is at the forefront of digital innovation. Our world class research and innovation laboratories enable us to lead the market in delivering advanced
video services to content creators and distributors. Our commitment: supporting the delivery of exciting new experiences for consumers in theaters, homes and on-the-go.
About The Jerusalem Film Fund
The Jerusalem Film and Television Fund is the first municipal film fund in Israel, modeled after similar film funds around the world. The Fund provides grants and rebates for film and TV series that take place in Jerusalem and/or use of Jerusalem's professional post-production facilities, for international and local productions. The Fund's budgets serve as a springboard for producers and entrepreneurs in media fields for projects in which Jerusalem plays a vital role in the story and/or the production takes place in Jerusalem, as specified in the detailed procedures in the fund's web site www.jerusalemfilmfund.com The Fund's budget can also be provided for film, TV series and animation series that would like to benefit from Jerusalem's professional and state of the art post-production facilities: soundtrack design, CGI, editing and more.