Mike Reiss screenwriter of The Simpsons visited Jerusalem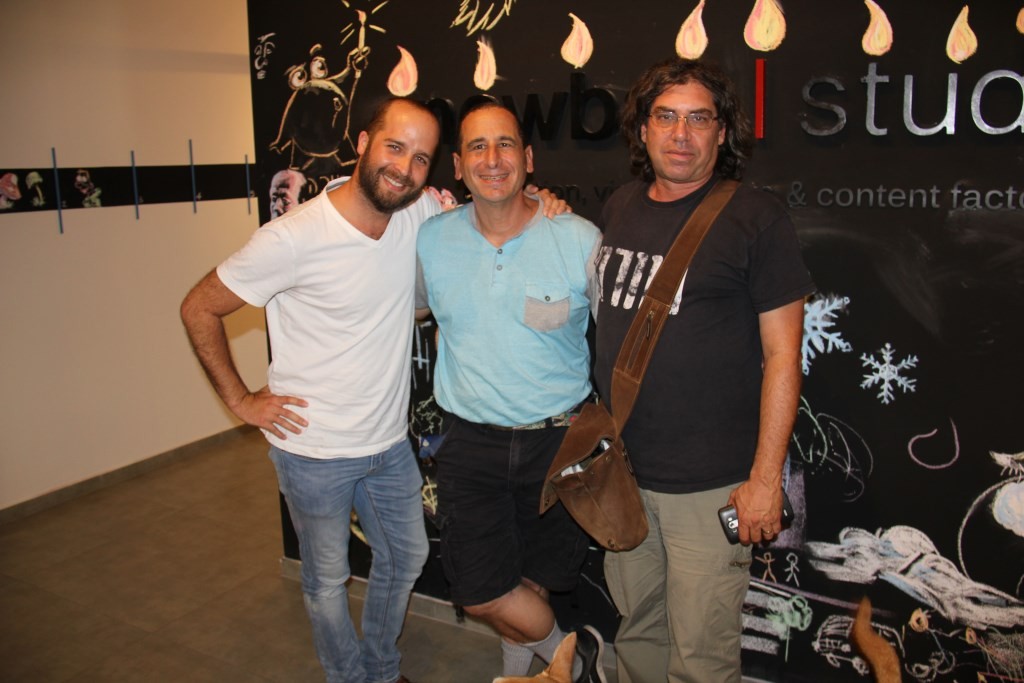 Michael Reiss in Jerusalem 2016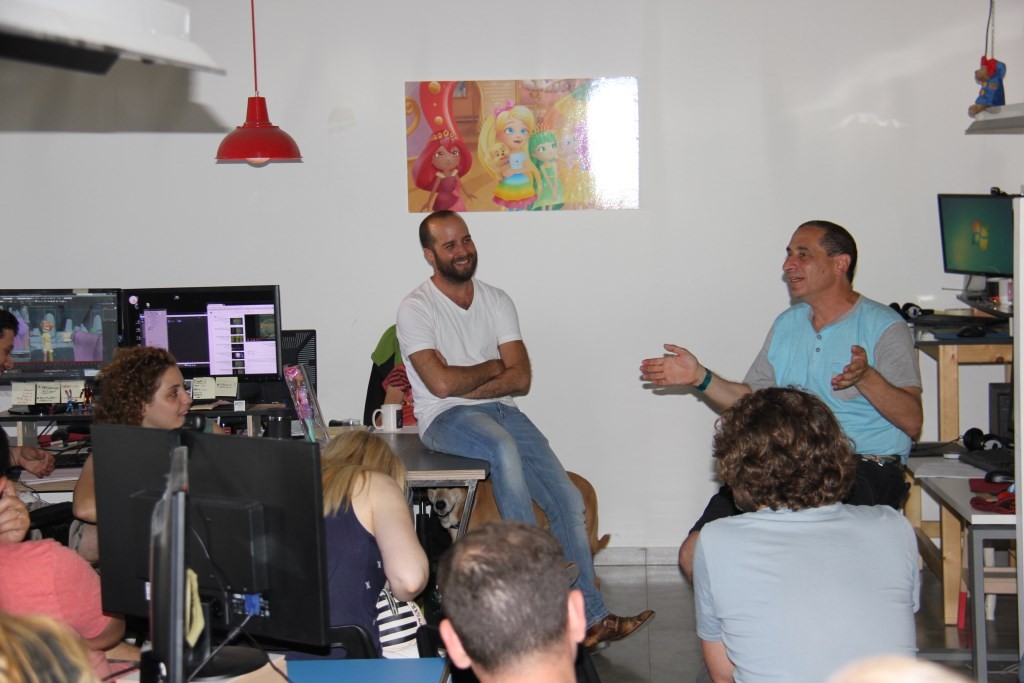 Michael Reiss in Jerusalem 2016
Simpsons_Animix_by_noam_nadav
Mike Reiss, Screenwriter of The Simpsons and Ice Age on his visit Jerusalem:
"The animation industry needs the wise, good, and industrious people who are here."
Mike Reiss, known for being a longtime producer/screenwriter on The Simpsons (27 seasons) and several of the Ice Age films, toured Jerusalem's old city with the head of Jerusalem's Film & Television Fund of the Jerusalem Development Authority, Yoram Honig. Reiss also ran a prestigious Master Class at Jerusalem's Snowball Animation Studios.
CEO Eyal Haimovsky JDA (Jerusalem Development Authority): "Jerusalem is becoming the world's center for animation."
After 27 seasons of The Simpsons, two Ice Age films as well as dozens of other prominent scripts, producer/screenwriter Mike Reiss arrived in Jerusalem as the guest of Jerusalem's Film & Television Development Authority. Reiss toured Jerusalem and visited the city's newly established Snowball Animation Studios.
Why end his visit at the animation studios? Snowball Studios was the catalyst that turned Jerusalem into one of the animation centers of the world—among the (worldwide) projects currently under production in Jerusalem are Star Darlings, a new offering from Disney, as well as Chelsea, a series by Mattel Inc. about Barbie's little sister.
While on tour, Reiss led a Master Class, giving insight about his work behind the scenes on The Simpsons, discussing the average time behind each episode, his credo when it comes to animated films, and the role of directors, animators, and writers. It was no surprise that some of time was also devoted to discussing the "Israel" episode of The Simpsons where they visit Jerusalem.
When asked about his impressions of Jerusalem, Reiss declared:
"I was here twenty years ago, and am very happy to be back. I think every city in the world should be built around something big and important. Here, it's history and beauty. This city makes other cities look ugly and strange."
On the topic of how Jerusalem has turned into a major animation center in the world, Reiss responded:
"What's great about animation is that it's possible to put a studio anywhere. I've seen studios without walls, without windows, ones where the animators were all sitting on top of each other…here at Snowball, you have a nice, warm, spacious environment. All it takes is good, smart, and industrious people, and I see you have an abundance of that."
Jerusalem's Film & Television Fund of the Jerusalem Development Authority has created the multi-armed program, Hop, Skip, & Jump, to turn Jerusalem into an international animation center, with the goal of making it into a mega-brand for all the needs of animation productions, from concept and creation to execution and distribution. Dozens of students and professional animators have already submitted proposals to be chosen to be included in the mentoring program, where leading international companies will send representatives to Israel to guide those they deem the best and most worthy.
Eyal Haimovsky, CEO JDA:
"The Jerusalem animation industry carries with it huge potential for business, cultural, academic, and economic expansion—we are on the cutting edge. The Jerusalem Film & Television Fund under the auspices of the Jerusalem Development Authority were smart enough to identify global trends and incorporate them into their mega-brand plan for Jerusalem; Jerusalem already being the breeding ground for talent for many generations of creators who began their journeys at Sam Spiegel, Bezalel, or Ma'alots' film schools. I expect more than a few surprises this year within the field."