Rick Mischel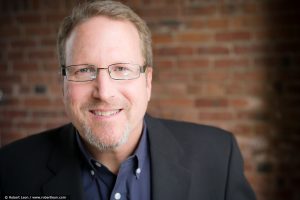 A Producer at Sony Pictures Animation (Hotel Transylvania and The Smurfs) Prior to his role as a producer, Mischel served as Senior Vice President for Sony Pictures Imageworks, Executive Vice President of Technicolor, CEO of Mainframe Entertainmen, President and COO of The Harvey Entertainment Company
Ken Faier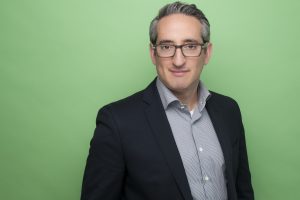 A Senior Vice President and General Manager at DHX Studios (Inspector Gadget, Kate & Mim-Mim, Cloudy with a Chance of Meatballs, Supernoobs, Make It Pop), Formerly, as President of Nerd Corps Entertainment for more than 10 years  and Vice President of Production and Distribution for the children's division at Alliance Atlantis
Irene Weibel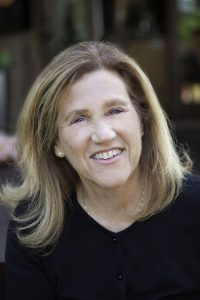 A  partner in Sutikki, a Bento Box Entertainment Company producing, distributing and managing brands for kids 2-12. Served as Vice President, Head of Nelvana Studio for over 15 years and worked for PBS in Illinois, Massschusetts and California.
Fonda Snyder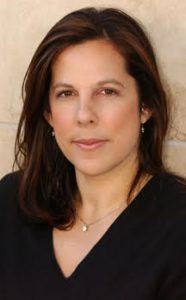 Developed and sold more than 50 projects worldwide for television networks and major feature film studios. Currently serves as President of Alchemy Ink, Inc.  Served as a Development Consultant for 9 Story Entertainment. Prior  VP Creative Development & Sales for Rainmaker Entertainment,  an Executive at  Technicolor and co-founded  Storyopolis,  a  franchise-­oriented  family  entertainment company.
Stéphane Cardin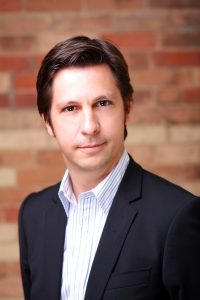 A member of  the Canada Media Fund Since June 2006.
Previously, was Director of Tax Credits with Quebec's cultural funding agency,
Société de développement des entreprises culturelles (SODEC), and was a member of SODEC's
management committee.  Also held positions with the Canadian Audio-Visual
Certification Office (CAVCO) and the Australian Broadcasting Corporation.
Sebastian Leutner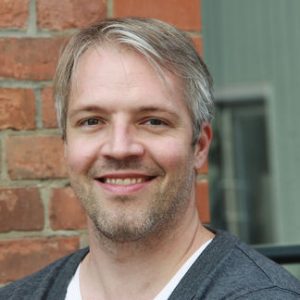 Head of Art & Entertainment Germany.
Runs the feature film/ TV unit for Chimney Germany since october 2013 (Underdog aka White Dog, Good Kill, Pettson& Rascal theLlittle Raven). Leutner was an Executive Producer for the feature film unit of
Pixomondo in Germany (Roman Polanski's The Ghost Writer, Iron Man 2, Fast & Furious 5 and Lars von Trier's Melancholia amongst others) was also the acting COO of Pixomondo's Berlin office (Oscar winning HUGO from Martin Scorsesev and the  HBO Series Game of Thrones)
Minu Barati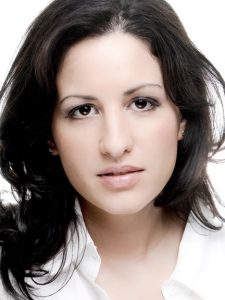 Founded film production company JOOYAA FILM in 2009, where she serves as CEO, producer and writer.   worked as a TV-producer and script developer for film production companies like Action Concept and UFA Fernsehproduktion. wrote and produced the German-Russian co-production AUSGERECHNET SIBIRIEN (Lost in Siberia) s well as the Israeli-German co-production ATOMIC FALAFEL.  Upcoming international productions include PLAN A, directed by Yoav and Soron Paz and the animation BALDY HEIGHTS, directed by Noam Meshulam. 
Skady Lis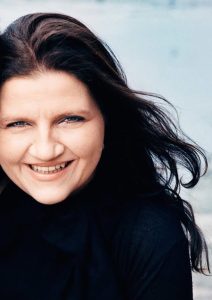 Founded in 2009 Getaway Pictures – a boutique, independently owned, feature film production company based in Berlin (LOST IN SIBERIA , POSTHUMOUS, SAMSON & DELIAH and more).  Prior to that CEO  worked in business & legal at X Filme production and distribution. served as executive producer for Bille August's GOODBYE BAFANA and Michael Haneke FUNNY GAMES US  and more.

Davia Levine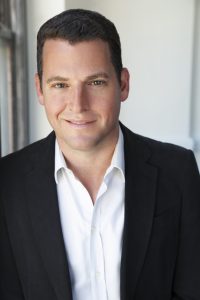 Vice President, Programming, Production and Strategic Development
Disney Channels Europe, Middle East and Africa, & General Manager, Disney Channels UK & Ireland.  joined Disney in March 2004, serving multiple roles in US Programming, Worldwide Programming and Channel GM. Prior to Disney,  worked for Ragdoll USA as Vice President Business Affairs and Development. 
Simon Dean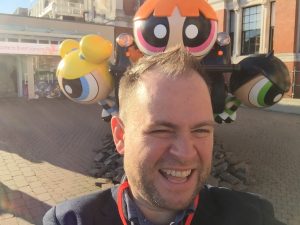 The Creative Director Turner for EMEA – responsible for managing the Regional creative team of designers and producers that are ultimately responsible for the delivery of shared creative solutions for Turner Kids channels (Cartoon Network, Boomerang and Boing) for the whole of Europe Middle East and Africa.
Christopher Keenan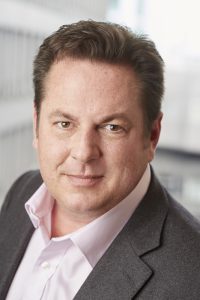 An award-winning executive producer  with over twenty-five years in the animation, kids and family entertainment industries, with thousands of hours of content to his credit. At Mattel Creations, Christopher is responsible for the content portfolio of iconic brands such as 'Thomas & Friends', 'Barbie', 'Bob the Builder', 'Monster High', 'Hot Wheels' & 'Fireman Sam'. Based from LA, he oversees creative development, current production, and technical operations teams worldwide including HIT Entertainment.
Ann Austen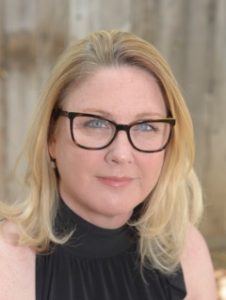 An Emmy Award-winning writer/producer/show runner whose career spans a wide range of genres and projects, from Mighty Morphin' Power Rangers to Barbie. Ann wrote and Executive Produced The Snowy Day for Amazon Studios, winner of the 2016 Emmy Award for Outstanding Preschool Program. She's won both the Humanitas and the WGA award for her Disney Channel original movies. Ann's written on series as diverse as Dreamworks: Dragons, Atomic Puppet, Kody Kapow, and We're Lalaloopsy, and currently serves as Creative Producer on Barbie content for Mattel Creations.
Arthur Zicz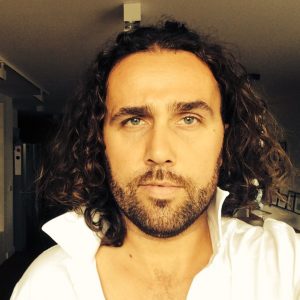 VFX and animation producer for last 10 years. Experienced on all levels of production in Advertising and Film industry. On a daily basis involved in pitching for animation and VFX jobs for commercials and film productions involving clients from around the globe. Responsible for postproduction and VFX of and 2008 Oscar winning short animation film "Peter and Wolf" directed by Suzie Templeton.
Alexi Wheeler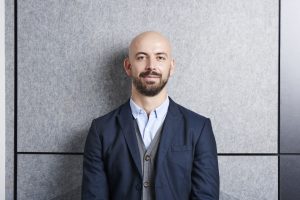 Produced/executive produced over 200 hours of content aimed at pre-schoolers and 6-12-year-olds both in live-action and animation. Alexi's extensive experience in children's media and broadcasting includes production and development positions at Contender Entertainment, Rubber Duck, HRTV, EOne Family, Squarezero as well as a stint as Managing Director and Founder of the creative consultancy and independent production company, Plimmy Ltd. In 2010, Alexi moved into broadcasting working in acquisitions and programming for Nickelodeon UK before taking a production and development role with the Nickelodeon International team. Since then he was worked his way up from Management level to that of Vice President. In 2018 Alexi moved to Netflix to take on a new London based role focusing on kids and family content.
Sadaf Cohen Muncy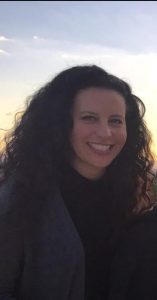 An Emmy nominated producer and the VP of Entertainment at MGA Entertainment. She oversees and produces both longform and shortform, animated, stop motion and live action series for MGA including: LOL Surprise, Num Noms, Project Mc2, Lalaloopsy, Little Tikes, Ready2Robot, and the new preschool animated series Kingdom Builders. She also oversees all commercial and digital content production. Previous to MGA, Sadaf was the co-executive producer for the CGI series Pet Alien. She developed and produced 104 episodes of the innovative CGI animated series. Sadaf began her career as Director of Development and Production, Live Action at Saban / Fox Family Channel.
Olivier Dumont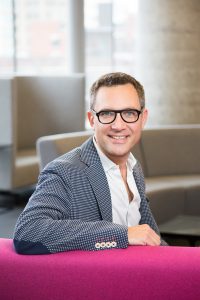 The President of the Family and Brands division at Entertainment One. Key brands include hit properties "Peppa Pig", "PJ Masks" and "Ben and Holly's Little Kingdom". Dumont supervises all Entertainment One Family and Brands teams currently based in Canada, UK, USA, Australia, Brazil, China and Hong Kong. Prior to joining Entertainment One,  served as MD of TV Loonland and  been MD of SIP Animation. His career in the television and kids programming began in 1993 when he joined Europe Images International – a major distributor of live action, documentary and animation programming.